Backed by over 17 years of research, clinical trials and patents.
Product
Success

Stories
"My mind is clearer and I'm more organized. My sleep has improved and I have more energy. I feel like I have my life back and I am ready to share these products with others now."
Barbara Woodroffe, New Zealand
"After 2 days, I felt a noticeable change in the discomfort level of my torn ligaments. I am a big fan of Cyactiv Joint and it's easy to naturally share it with others because it works!"
Warren Gorden, North Dakota
"I highly recommend Cerule products! Within my first week, I noticed a major difference in pain levels. I consider StemEnhance ULTRA to be a miracle supplement and I'm not the only one."
Maritza Yepremian, Pennsylvania
"I had been using a competitor's skin care products for a while and have now switched over to Cerule's Instant Tensor Serum and CC Cream to help improve my dry skin. I JUST LOVE IT!"
Peggy Beucher, North Dakota
"Thank you, Cerule! I take my Cerule products with me everywhere. Thanks to them, I have the energy to feel great and make my dreams come true."
Benjamin Tomé, France
"The greatest rewards I receive are calls from my people thanking me for the better sleep they're getting, all the energy they now have, and their overall health improvements."
Véronique Oranger, Martinique
"Thanks to Cerule products, I know I am in the best shape I can possibly be in."
Jim Parker, Idaho
"WOW, WOW, WOW! Great tasting drink that constantly makes me look forward to my morning treat! And to think something this great tasting is so good for us...It's an amazing addition to Cerule's already outstanding product line. My friends, family, and I know that CERULE is the ONLY game in town!"
Olympia Kallman, Ohio
"I am 72 years old and for years I have suffered from dizziness, painful joints, and lack of energy. I started consuming 2 capsules of StemEnhance ULTRA, PlasmaFlo, and Cyactiv every morning and I can do my activities with joy again. I will never stop consuming Cerule products because I have finally found optimal health."
Michel Etienne, Martinique
"I use all Cerule Skin products. I love the Cleansing Micellar Gel because every woman loves a great make-up remover! But it doesn't only remove makeup, it gently cleanses my face without damaging my skin. Instant Tensor Serum and CC Cream give my face the lift and coverage it needs to look and feel youthful. AFA Regenerating Night Cream is revolutionary! I use it every evening and it leaves my skin soft, hydrated, and refreshed."
Amber Watts, California
Previous
Next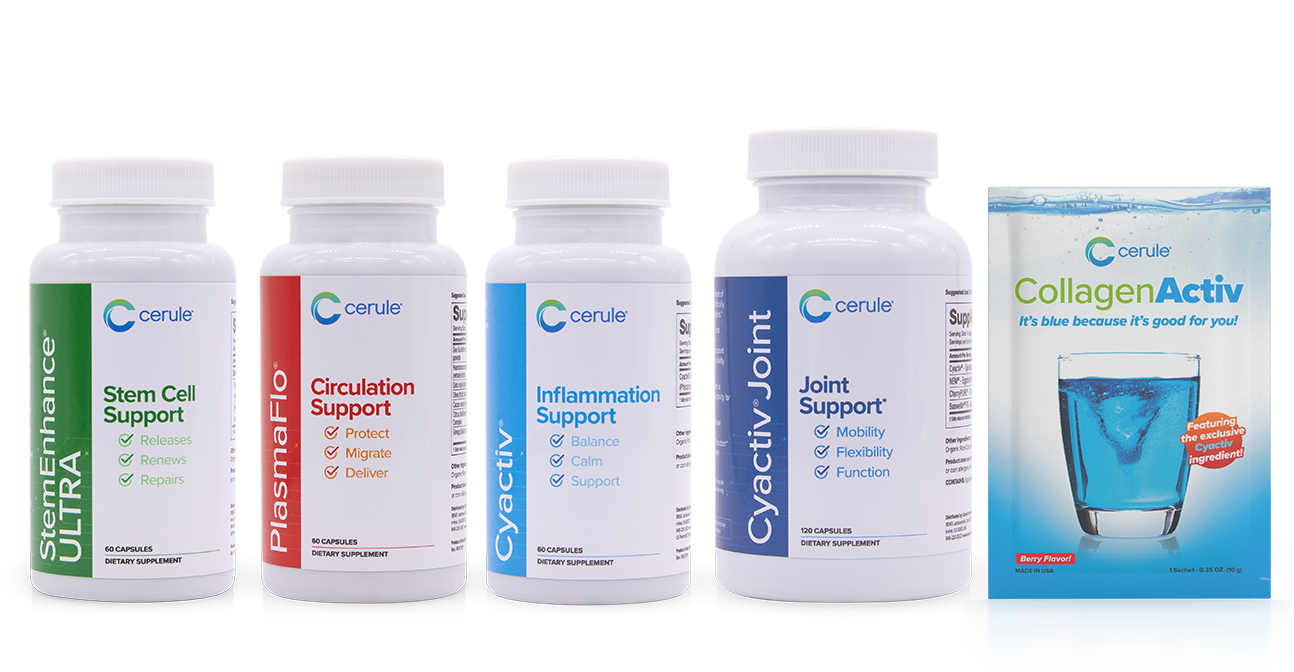 Wellness Products
Our full range of wellness products work together to optimize every aspect of your health and wellbeing to help you live life to the fullest.
SHOP NOW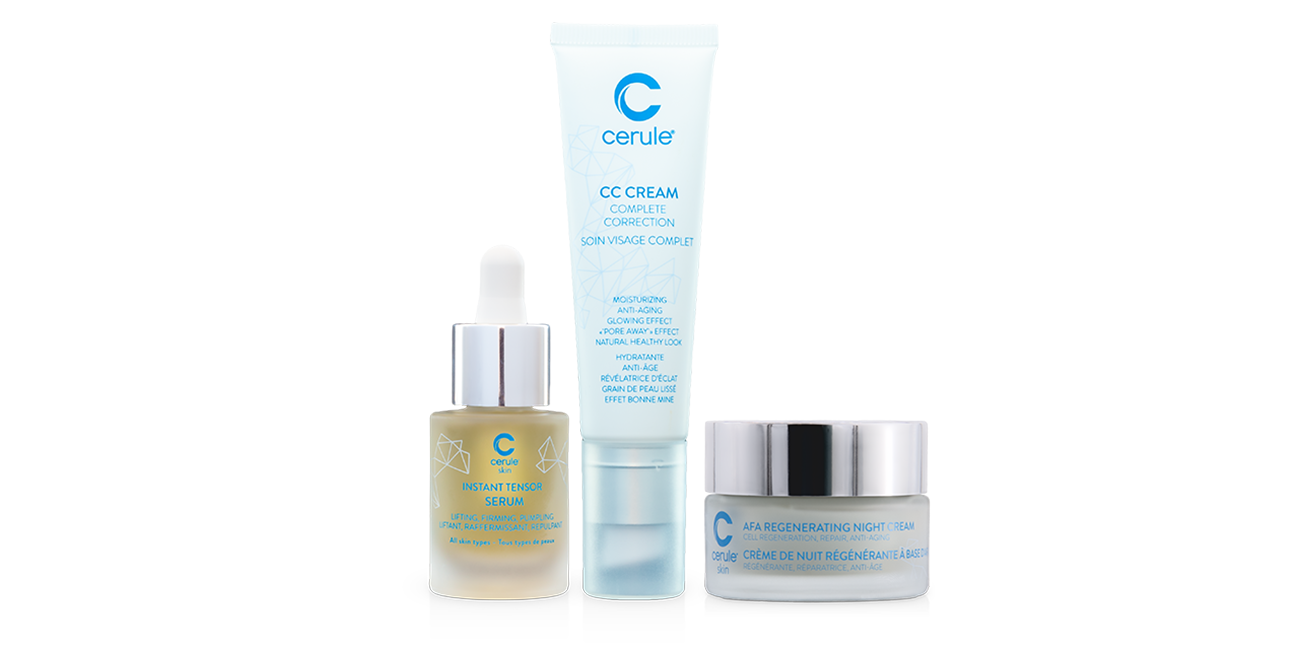 Skincare Products
Our skincare products are loaded with vital nutrients that will moisturize, nourish, repair, and protect your beautiful skin to maintain a youthful glow.
SHOP NOW