Science is at the heart of everything we do.

We challenge the status quo and are constantly striving to find and develop ground breaking health and beauty solutions that produce positive changes to help you live a longer, healthier and happier life. It is with the mission that Cerule has been positively impacting countless lives worldwide for more than a decade.
A summary of past and current research relevant to our current and
future products can be found here.

Gitte Jensen, Ph.D
Chairperson
Gitte Jensen, Ph.D, is the founder and research director for NIS Labs, a private research laboratory that focuses on efficient, practical and innovative approaches to Natural Products Research. Her academic background is in cancer research, with a special focus on immune surveillance and systems biology, and includes appointments at University of Aarhus, University of Alberta, and McGill University. This combined with her strong interest in natural products, nutrition, herbal and complementary medicine forms a unique expertise to bridge traditional medicine, as well as novel inventions and developments in the natural products industry, with mainstream research tools.
Gitte is a hands-on scientist with experience in the Research and Development process. She has over 30 years of experience in establishing and executing strategic research plans in areas of biological sciences and the natural products industry. She designs and oversees clinical trials that benefit from an on-site immunological laboratory, allowing her team to execute unique testing of immune status, stem cell biology, and many related topics. She works with an international client base, testing natural products from across the world, and maintains an active profile in the peer-reviewed scientific literature. She also continues to take a leading role in bioassay development, specifically targeted to the study of natural products.
At a personal level, Gitte Jensen has a long-standing interest in algae for food and nutraceutical support. Her interest in Aphanizomenon flos aquae (AFA) is hands-on, from lake to finished product. She enjoys kayaking on Upper Klamath Lake when AFA is in full bloom, and she follows the seasonal changes on the lake and its rich bird-life. The unique ecology of Upper Klamath Lake and the high desert surrounding has grown to be a passion for her to follow year-round.
For more information on Dr Gitte Jensen research laboratory in Oregon, please consult NIS LABS website.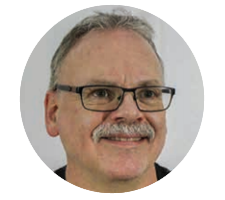 Bob Jackman, Ph.D
Cerule's Scientific Advisory Board
Dr Bob Jackman is a Food Scientist, with an undergraduate degree (BSc, Hon) from the University of British Columbia (Vancouver, BC) and graduate degrees (MSc, PhD) from the University of Guelph (Guelph, ON). He has authored or co-authored over 25 peer-reviewed journal articles, 6 book chapters, and several Records of Invention relating to his research on natural food pigments/colorants, physicochemical properties and functionality of food proteins, protein engineering, postharvest physiology, chill-injury and texture of fruits and vegetables, and isolation and characterization of valueadded natural extractives from foods, botanicals and organic waste materials.
For the past 20 years, Robert has been providing R&D and technical support services to the Food and Natural Health Product (NHP) industries, and, more recently since legalization in Canada, also to the Cannabis industry, advising corporate clients on regulatory and GMP compliance matters, preparing and implementing Standard Operating Procedures and policies. He has been successful in obtaining over 60 NHP Licenses, most for difficult to license combination products, and several NHP site licenses on behalf of multiple and diverse clients, as well as a Cannabis License. Robert is or has been a professional member of the Canadian Institute of Food Science & Technology, Institute of Food Technologists, American Botanical Society, and American Chemical Society and now member of the Cerule Scientific Advisory board.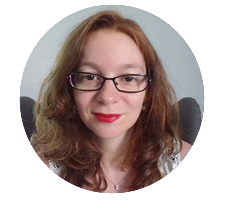 Veronique Traynard, Ph.D
Corporate Liaison To Advisory Board
After completing a food science engineering school with a focus on nutrition and public Health in France, I had the privilege to work in a Nutrition Research Laboratory in association with food industry studying the impact of weaning method on food habits in children. During my PhD in Nutrition Physiology, the objective was to understand intestinal lipid absorption and its deregulation in case of obesity, diabetes and metabolic syndrome. I have initiated collaboration and partnership with different labs and team research. I've always tried to create bridges between fundamental research and more applied Research and Development approach especially for the development and characterization of natural plant extracts. After my PhD, I started to work in the field of food supplements in Research and Development firms in an international environment. My different missions include clinical research, formulation of food supplements, taking in charge regulatory aspects with a support for the Marketing team, as well as customer and doctors training. I've always been interested linking fundamental and clinical research on plants and alga extracts with more practical formulation of food supplements providing natural solutions to general public and scientific community.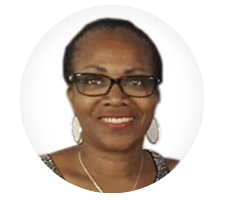 Dr. Lucienne Pintor
General Practitioner
Dr. Pintor graduated in general medicine and she is a specialist in micronutrition.
Dr. Pintor is also a speaker in Martinique on various scientific topics: stem cells, chronic inflammation, circulation, joint pain, sport and health.
Dr. Pintor coordinated a clinical study on prediabetes and type 2 diabetes (Fort de France site - 2015/2016).
Dr. Pintor has 25 years of experience in medicinal plants and herbal medicine counseling.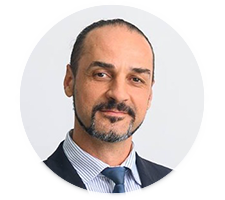 Dr. Nikolai Lazarov, MD, PhD
Associate Professor in Obstetrics and Gynecology
Dr. Lazarov is in charge of a staff of 60 people at the Clinic of Obstetrics & Gynecology at the Trakia-University Hospital in Stara Zagora, Bulgaria. Dr. Lazarov qualified as a Medical Doctor in 1999, graduating top of his class. Dr. Lazarov was awarded a PhD in 2013 for his dissertation "Survival and prognostic factors in ovarian epithelial carcinoma I-II stage".
Dr. Lazarov has authored 55 peer reviewed published articles in the field of Obstetrics and Gynecology, with a special interest in the clinical application of robotized laparoscopy and laparoscopic surgery in gynecology, He has lectured about stem cell science and treatment, as well as non-traditional medical treatments in scientific and specialized settings.
Outside of medicine, Dr. Lazarov is a musician, composer, yoga instructor and athlete who competed internationally in baseball. Dr. Lazarov is fluent in Bulgarian, English, Russian and German.
Dr. François Kabagema
General Practitioner
Dr. Kabagema is a general Practitioner and holder of a University Diploma in micronutrition.
Dr. Kabagema is also a lecturer in Reunion Island on various scientific themes: stem cells, chronic inflammation, circulation, joint pain, sport and health.
Dr. Kabagema was coordinator of a clinical study on prediabetes and type 2 diabetes (The Port / The Possession site - 2015/2016).
Dr. Kabagema is a specialist in food supplements and medicinal plants counseling.